Leeds Art Walk: December
Wed, 4 December 2019, 5.30–7.30pm
December's Leeds Art Walk is presented together with Hyde Park Picture House and explores the city's rich cinema history and future. This special edition is paired with a screening of Ian Breakwell's 1973 film Repertory and seasonal refreshments. Numbers are limited for the tour so booking is essential.
5.30pm: 'Hiding in Plain Sight': Leeds Cinema History Walk, meet at Bagel Nash, Leeds Station, 38 Wellington St, Leeds, LS1 2DE
Take a walk with us around Leeds city centre as we go in search of former cinemas that are 'hiding in plain sight'. Join Laura Ager from the Hyde Park Picture House as she takes us on a guided tour of iconic cinema history.
6.30pm: Screening: Repertory by Ian Breakwell at Pavilion, 42 Briggate, Leeds, LS1 6NU
'The visuals in Repertory (1973, 10 mins) consist of one continuous tracking shot, during which the camera completely circles the exterior of a locked and empty theatre, recording its walls, doors and blank hoardings and catching fleeting glimpses of passers-by. On the soundtrack a voice describes a three week cycle of imagined presentations inside the theatre.' – Tony Rayns.
Book your free place on Eventbrite.
Followed by seasonal refreshments.
Accessibility information for Pavilion.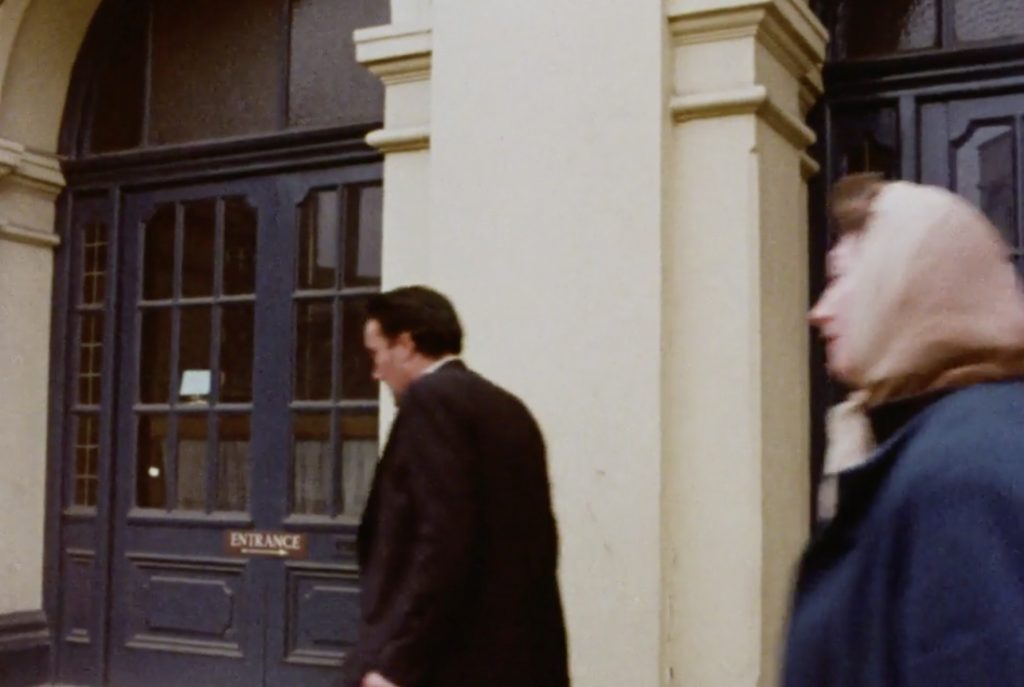 Stills from Repertory, Ian Breakwell, 1973
Company no.01692928
Charity no.513682