MON, 21 FEBRUARY 2022, 6PM
Now You Go Into Oblivion:

L.Franklin Gilliam, Alia Syed & Onyeka Igwe
This one-off screening presents the newly digitised film Now Pretend by L.Franklin, together with Fatima's Letter by Alia Syed, and a new sound response by Onyeka Igwe.
Both made on 16mm film in 1991, Now Pretend and Fatima's Letter present different personal reflections on racial visibility/invisibility in public space.
Made in the USA, Now Pretend uses language, personal memories, black and white film stock, and the 1959 text, 'Black Like Me,' to look at Blackness as an arbitrary identity signifier. Filmed almost entirely at Whitechapel Underground Station in London, Fatima's Letter draws on English and Urdu to hold a space between cultures and languages and between the gaze of the camera and pedestrian travelers.
Adjoining the two films will be a new quadraphonic sound work made by British artist and researcher Onyeka Igwe, who has also written a new text for the occasion.
Following the screening, writer, researcher and cultural theorist Dhanveer Singh Brar will join us in discussion about this grouping of work.
Where and When
Monday 21 February 2022, 6–7.30pm
The Pyramid Theatre at Leeds University Union
Lifton Place
Leeds, LS2 9JZ
Book here →
Pay what you can (you're free to pay as much or as little as you can, including an option to pay nothing). Strictly advanced bookings only.
Presented inpartnership with Cinenova and Hyde Park Picture House.
Part of a new Cinenova project titled The Work We Share – a national public programme of newly digitised films from the Cinenova collection addressing representations of gender, race, sexuality, health and community. The films are captioned by Collective Text, and supported by response commissions from contemporary artists and writers.
Supported by Arts Council England.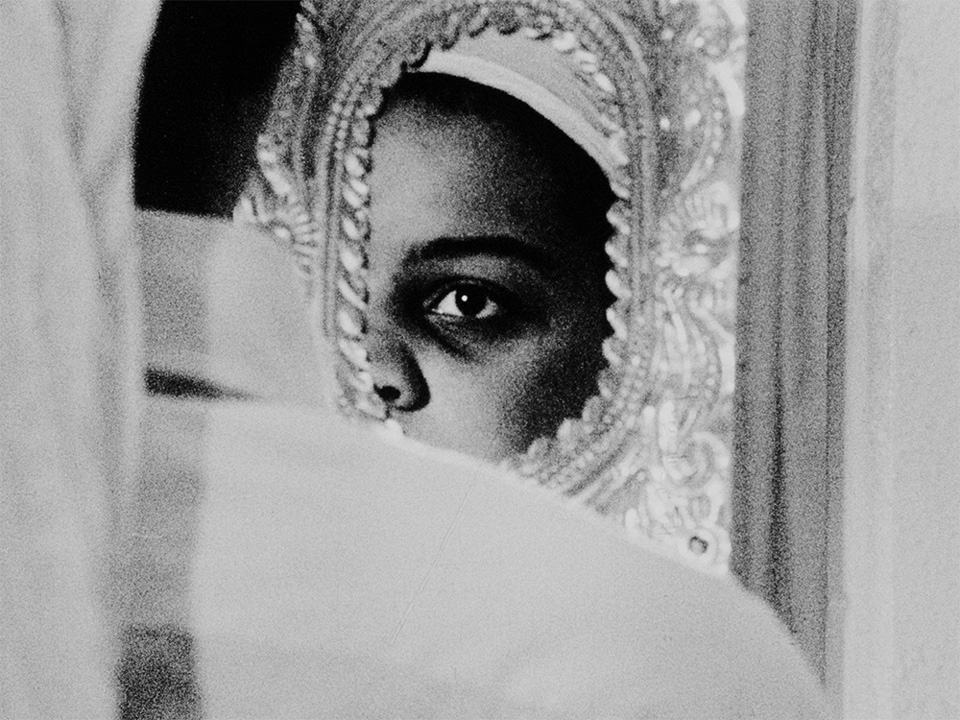 Now Pretend, L.Franklin Gilliam, 1991
Films
Fatima's Letter
Alia Syed, 1991/1992, 19min, 16mm
Now Pretend
L.Franklin Gilliam, 1991/1992, 10min, digital scan from 16mm
Access
— Now Pretend and Onyeka Igwe's sound work will be shown with SDH Captions.
— Fatima's Letter will be screened on 16mm film and will not be captioned.
— Post-screening discussion will be signed live in BSL.
WED, 23 FEB 2022, 6PM, ONLINE
Artists' Moving Image Network Meeting with L.Franklin and Onyeka Igwe
Pavilion's Artists' Moving Image Network is a open-access community of artists, programmers and researchers with an invested interest in artists' moving image. Every fortnight we come together online to watch and discuss moving image work by group members, alongside contemporary and historical work by international artists.
To coincide with the screening on 21 February, we are delighted that L.Franklin and Onyeka Igwe will join our online AMIN meeting on 23 February. During the session we will re-watch Now Pretend, alongside Onyeka's 2018 video Specialised Technique, and talk in depth about the correspondences between both artists' work.
If you are interested in joining AMIN, please email will@pavilion.org.uk.
Specialised Technique, Onyeka Igwe, 2018
Portrait of self presences (2022)
As part of the project, Onyeka Igwe was commissioned by Cinenova to create a contemporary response to Now Pretend.
Onyeka's response was in two parts:
Portrait of self presences, a 5 minute soundscape captioned by Collective Text (above)
A Many Selfed Portrait, an experimental text resulting from a conversation Onyeka had with L.Franklin.
You can download the text here.
Onyeka Igwe is an artist and a researcher based in the UK. Alongside her own work, she's also also part of Black Obsidian Sound System, a sound system collective that brings together a community of queer, trans and non binary people of colour involved in art, sound and radical activism.